World Sports Betting and sports betting in South Africa go hand in hand. It is one of the premium betting outlets in the country, having founded in 2002 as one of the very few companies that provided such services. Since then, it has catapulted its reputation to the sky by offering tens of hundreds of daily events to bet on and a detailed, crowded website that includes every sports league played on the face of the earth.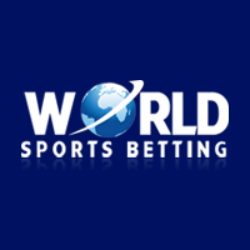 Every month, World Sports Betting hosts about 250,000 pre-match events, 200,000 live in-play games, 500 Lotto draws and more. It provides a combination of sports betting and miscellaneous gambling, which is why thousands of punters and gamblers flock to its website daily.
Reliability and License
World Sports Betting South Africa is licensed and regulated by both the National Gambling Board (NGB) of South Africa and the Gauteng Gambling Board. While the former regulates its operations, the license is procured from the latter, which is also the licensing authority of several other RSa sportsbooks.
Its claim for 100% reliability is its partnership with some of the biggest sports brands in the country. It counts Bulls, eFc, Smiths, and Idiski Times among its list of esteemed partners. If a website can partner with them, how can you question its trustworthiness? We give double thumbs up to WSB for its safe and secure betting network.
World Sports Betting Registration and Login
The website of World Sports Betting can be intimidating to new users. Thanks to its crowded site with flashy content, you may need some assistance to create a World Sports Betting account. Here's a primer:
Visit the official website of World Sports Betting .
click on Sign Up Now! on the homepage.
a new page will open that will ask you to enter your details.
Follow the on-screen instructions to complete the registration.
Keep your ID, address, and age proofs handy so that you can enter the correct details on the sign-up form. any government-issued ID like a driving license will be sufficient.
Note – If you don't have pop ups enabled on your browser, you may not be able to open the registration page. consider opening it to get started.
World Sports Betting Games and Betting options
There is no scarcity of games or events at WSB. You can choose from a wide series of events that run 24 hours on the site. choose any one and get started:
Sports such as cricket, basketball, football, rugby.
In-play games such as hockey, racing.
club-based tournaments.
ezugi, BetGames, evolution, Jika.
championships such as IpL, Turkish Grand prix, eFc Fight Night.
obscure sports such as alpine skiing, biathlon, cycling, darts, and more.
The sheer quantity of events at any given time is what sets World Sports Betting sportsbook apart from other providers in the country. Creating an account here is perhaps the best decision you will ever make.
Betting Limits – Deposits and Withdrawals
The betting limits for all sports are based on the type of bet you make. For example, if you place a single bet on a World Sports Betting soccer game, you may get winnings depending upon the specifics. This means a goal, self-goal, penalty, etc. can also be considered to calculate your winnings.
You can find more about the betting rules on this page. It's good that World Sports Betting has a dedicated page for rules so that users can explore it before placing their bet erroneously.
as per our research, there is no one-size-fits all limits system for this sportsbook.
Payment Options – World Sports Betting payout Time and Features
There is not much information (the page was not loading at the time of writing) about the payout limits. But we were still able to find the top banking options you can use on this bookmaker. They are:
VISa and Mastercard debit/credit cards.
eFT payments.
oTT Voucher.
Instant eFT.
Blu Voucher.
We feel this is a good mix of diverse payment options. You can choose the one you are most familiar with and stick to it for both deposits and withdrawals. Unless you see a special offer (like a processing fee waiver), you should stick to just one. This will help you manage your betting finances better.
World Sports Betting Bonuses and Special Offers
Here are some of its popular ones as of September 2022:
Free bets to new users.
Live Game 50% conversion.
Weekly promotions like eFc Fight Night, Fury vs Wilder, NFL acca Bonus.
General promotions such as Refer a Friend, club Tier Match, R50 Welcome Bonus.
FIca promotion.
Request a Bet.
First Deposit – 100% Bonus.
Birthday Deposit Bonus.
Spot a Mistake and earn.
0-0 Money Back
Last leg promotion.
While there are plenty of offers for every type of user to choose, we would like to talk a bit more about two bonuses. Firstly, the R50 welcome bonus (sign-up bonus), which is a great way for beginners to kickstart their betting journey. all you have to do is create an account, verify yourself per FIca requirements, and request the bonus. In 72 hours, the bonus of R 50 will reach your account wallet.
Secondly, the "spot an error" offer is a great bug bounty function. If you are able to spot a mistake with an event, an odds figure, or any other wrong information, you can shoot an email to site and stand a chance to win up to R 100 per mistake. This is like bounty hunting but better.
You can find more about all promotions on this dedicated offers page .
Jackpots in World Sports Betting
At the time of writing, there were no jackpots featured on this sportsbook. You may check out multiple bets to maximize your winnings.
Website UI/UX
It's crowded, yes. We have told this several times in this review itself but that does not mean there aren't any positives to this WSB website. For starters, the text and ticket search options are terrific. You can search for any league of any country and search through your past tickets to see what you bid for then.
Next, you have a quick links section on the left which is a good way to navigate through the website entirely. The alternative games, list of sports, and list of leagues is a good addition to the otherwise untidy website.
To the right you have time tables, fixtures information, WorldSports Betting results, statistics, and a blog link. Scroll down and on either side, you see more information present inside the website. These include branches, lotto results, promotions, security, live chat option, and many more.
As you can see, the crowded nature of the website makes it easier for older and less tech-savvy people to find everything on the homepage. No need to go here and there to find what they are looking for.
The biggest trouble, however, with this WSB website is that it opens all major help links on another pop-up window. If you are on desktop or mobile and if you click on 10 different links, you will end up with several tabs open. That's not good for your smartphone, nor is it good to stay safe as you can't know which pop-up is an entrant for a possible hacker. This is one major pet peeve we have with crowded websites like this.
World Sports Betting Mobile Version
There is no mobile World Sports Betting app for android or ioS devices. But there's a separate mobile site URL – https://m.worldsportsbetting.co.za/ . Just use this URL to access the WSB website on any phone. You also don't need a smartphone to access this.
Note – There's conflicting information on the site. on the footer, there is a direct download link for a 5 MB apK file ( here ) that is supposed to be the android app of the bookmaker. We used a sandbox to download and install it and it seemed fine. However, we don't recommend using it unless the sportsbook officially promotes it on social media.
Also, if you go to this page , you can find an option where the link will be directly sent to your mobile number. Simply click on the incoming SMS and you can start betting on your favorite sports.
Pro Tip – We have always recommended betting via mobile sites because they load faster.
However, in the case of this bookmaker, we suggest you stick to the main website. We haven't tested the mobile site and cannot vouch for its safety, official as it may be.
World Sports Betting Contact Details and Customer Support
There are numerous ways to contact customer care of WSB. Some of them are listed below:
Live chat via homepage.
Send an email to [email protected].
call directly on this number – 0860 10 33 93.
Send a message on Whatsapp – +27 79 712 0818.
Send a form.
Send a fax.
Reach out to the branch office in Gauteng.
all other forms of communication are listed on this Support page . Based on our research, using the contact number and WorldSports live agent options are the fastest ways to resolve your betting queries. If it's a serious issue, consider emailing with all details and attachments.
WSB Pros and Cons
a list of advantages and disadvantages of sportsbook World Sports Betting.
Very detailed World Sports betting
Lots of promotions and offers.
Separate mobile site URL.
Sports streaming services.
additional casino, lotto, lottery games.
iDiski Soccer News available.
World Sports Betting Fixtures download option.
crowded website.
No android or ioS app.
Conclusion
There is a lot to love and hate in World Sports Betting. But the element that sticks out is its volume. There are so many games and events to choose from, you will never run out of options to bet on with this sportsbook. It's one of the very few global sites that allows you to bet on nation-wise sports and global leagues, right from the comfort of your South african home.
If you ask us, the versatility is enough for us to get started on this bookmaker. plus, when you weigh all the pros and features against the cons, it clearly comes out as the winner.